I noticed this morning that a bunch of items from my wishlist and from the sale pages are now featuring second cuts!
The Fragrant Valley Dress by Corey Lynn Calter (style #033023) is now $49.95. Although it is sold out, customer service can run a locater search.
The
Lanai Breezes Shift
is also marked down a second time to $49.95. You can see You and Me and Anthropologie's review of it
here
.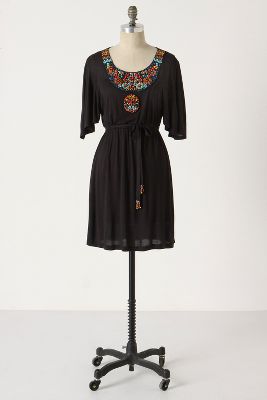 The
Seaglass Garden Coverup
is now only $19.95!
And plenty of belts, necklaces, and a few t-shirts are marked down to $9.95. Definitely worth perusing!